Full-time permanent positions available
The Harboro Rubber Company is a long-established manufacturer of bespoke rubber mouldings for diverse markets ranging from Formula One race engine seals through to traditional Sole and Heel components. The company works in accordance with and is accredited to IAFT16949, ISO9001 and ISO14001.
Due to a continued upturn in new business, we have a requirement for press operatives in our automotive section.
Primarily the role is to produce compression or injection moulded products from rubber and silicone raw materials to high-quality standards.
Full training will be given on the press machines and associated jobs.
The positions are for 37 1/2 hours per week.
Hours of work are:
Morning shift 4:45am to 12:15pm
Afternoon shift 12:00pm to 7.30pm
Night shift 7:15pm to 5:00am
We are working with Industria Personnel Services for all our Operative recruitment. If you are interested please give them a call on 01604 620606 to discuss our Temp to Perm opportunities.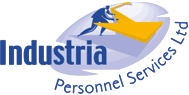 Covid 19 considerations:
Full site Covid risk assessment has been performed and current Government guidelines are in place.